To provide our customers with an organic, highly nutritious and convenient solution for their daily smoothie routine.
We are proud to use only 100% organic, non-GMO ingredients in all our products. We are also free of any sweeteners, artificial colours and flavours.
Our planet is our home. We are proud to have created a product that is tackling food waste through frozen pre-portioned pucks, packed with organic nutrients, veggies, and greens with a shelf life of 2 years.
We believe less is more. Our job is to take away the mess, prep and waste out of your daily smoothie routine and save you time for things that matter most in your life.
We choose all our ingredients with purpose and intention. That means creating formulas that feed both the mind, body, and soul.
Blender Bites was created to simplify the smoothie process, from minimizing harmful packaging to prep and clean up time. One morning, founder Chelsie realized how much time she was wasting on her morning smoothie routine. She felt guilty for throwing away kale that had gone bad in the fridge and grew frustrated with having a freezer full of plastic-wrapped frozen fruits.
She wanted a solution that would simplify her smoothie while offering the healthy ingredients she wanted. From there, the Blender Bites idea was born. Chelsie embarked on a mission to create a product that would offer her customers 100% organic, nutritious and detoxifying ingredients in an easy-to-use, pre-portioned format, without the use of any unnecessary inner plastic packaging.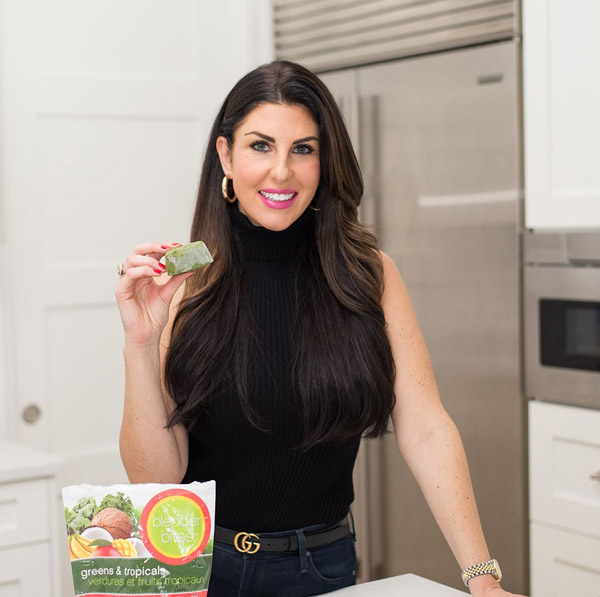 Blender Bites is a win-win for my customers and the environment. I love being able to save people time in their busy days, all while nourishing them with high quality organic ingredients. As sustainability and the environment is a top priority for us, we are very proud to have created a product that is pre portioned yet eliminates unnecessary single use plastics."
– Chelsie Hodge, BBA
Invest in the future of frozen functional foods. Blender Bites is a new category of smoothies with a competitive edge.